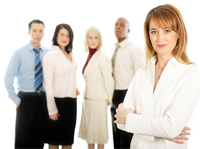 The Acupuncture Society is a professional body of Acupuncture and Oriental Therapist Practitioners recognized by the London Local Authorities on 29th October 1996 under the London Local Authorities Act 1991 section (4) As a Society of Acupuncture, TCM and Oriental Therapist Practitioners exempted from local authority special treatment licensing (this exemption is mainly applicable in the London area, all members must check with their Local Council Environmental Health Department before claiming this exemption).
The Acupuncture Society is an association and register of professional acupuncture therapists and was formed to promote the development of TCM, Acupuncture, Chinese herbal medicine and other Oriental Therapies such as Tuina, Acupressure and Auricular Acupuncture as effective complementary medical practices. Our membership is composed of Chinese Traditional, Medical, Orthopaedic, Korean and Auricular Acupuncturists, Chinese Herbalists and Oriental Body Workers.
Members are bound by a strict Code of Ethics, Rules and Regulations and a Code of Professional Conduct and Safe Practice. Members are obliged to comply with local health authority safety, hygiene and sterilization requirements, government regulation and carry full indemnity insurance, undergo first aid training and attend CPD courses. All members are on the Acupuncture Society professional register of practitioners
The Society provides support to practitioners in all aspects of their clinical practice, licensing, insurance, first aid, sharps disposal, updates on regulation, disciplinary and appeals proceedures and current professional standards etc.
The Acupuncture Society was an active member organization of the Acupuncture Stakeholder Group (ASG), which was composed of the major UK Voluntary Regulatory Bodies like the British Acupuncture Council (BAcC), British Medical Acupuncture Society (BMAS), Acupuncture Association of Chartered Physiotherapists (AACP) and the British Academy of Western Medicial Acupuncture (BAWMA) who met quarterly to discuss and update of standards and self regulation within the profession, also the Society is a founder member of the Microsystems Acupuncture Regulatory Working Group and The British Acupuncture Federation which has been formed to merge and cooperate between Western medical and traditional Chinese acupuncture.
Acupuncture Society Microsystems practitioner members can also apply to be included in the Complementary & Natural Healthcare Council
Register.  The Acupuncture Society  has representation on the Profession Specific Board (PSB) of the CNHC in respect of Microsystems and we are also applying for Voluntary Register Accredition from the Professional Standards Authority
All practitioners on CNHC's register can now say that they are on a voluntary register that has been accredited by the Professional Standards Authority and all new registrants will automatically be included on the accredited register.